One Direction Announcement: 'Where We Are' Stadium Tour 2014 + dates!
http://www.onebigannouncement.com/
The One Direction boys haven't even started speaking yet and already their big announcement has been revealed.
Journalists from all around the world gathered in Wembley Stadium this afternoon but before the singers took to the stage the press shared pictures of the stage where they will sit on Twitter, which clearly show a banner reading:
'Where We Are Tour' 2014′
The sign shows scores of flags from different countries, which represent the tour dates and they include Ireland, UK, Brazil, Canada, US, Australia and many, many more.
The choice of venue was apt, as Niall Horan, Zayn Malik, Harry Styles, Liam Payne and Louis Tomlinson will be performing in Wembley Stadium when the tour begins, as well as Ireland's Croke Park in Dublin.
Tickets for Where We Are Tour 2014 go on sale Sat 25th May at 10am!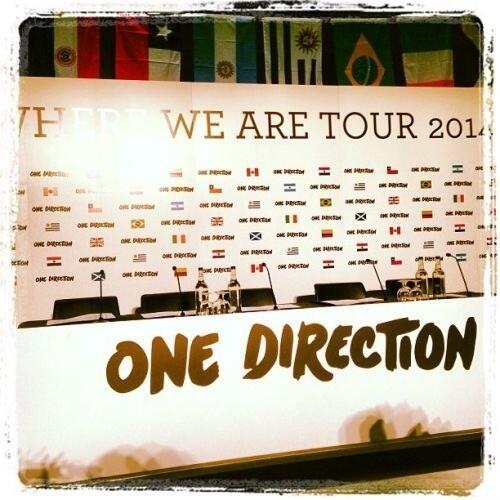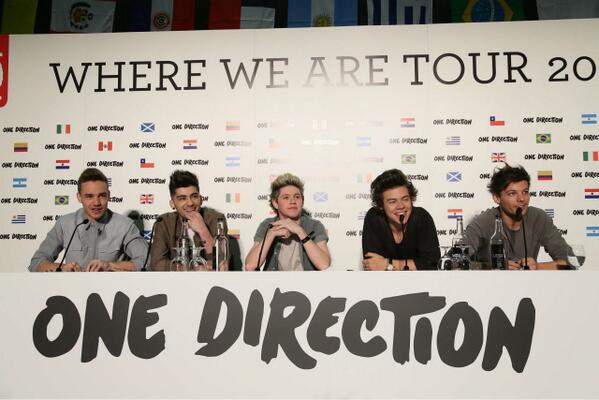 (Source: http://www.unrealitytv.co.uk/x-factor/one-direction-big-announcement-confirmed-2014-where-we-are-stadium-tour-so-then-the-big-announcement-boyband-go-on-tour-1bigannouncement/)