Harry Styles '17 BLACK' tattoo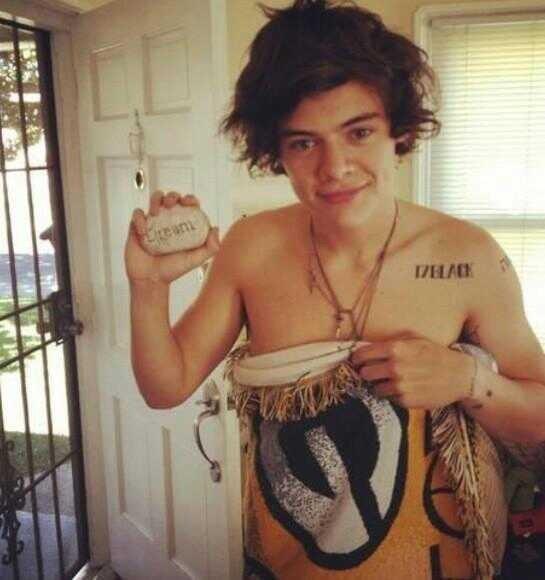 One Direction star Harry Styles has reportedly got a new tattoo.
According to The Sun, Hazza has had the words '17 Black' inked on his collarbone.
It is thought to be a lucky gambling number, and is used by 007 in the James Bond flicks.
The 18-year old's new design is the latest tat in his list of body artwork, as Harry already has a large tattoo on his inner arm.
He later had lyrics from the song Sweet Disposition – 'won't stop 'till we surrender' – by The Temper Trap inked beneath it.
Back in July, Harry also had a tiny 'A' inked in the crook of his elbow, with reports at the time stating it was a tribute to his mother, Anne Cox.
Speaking of Styles' latest design, a source told the newspaper: "Harry is getting really into tattoos — he's had numerous tatts over the past few months.
"Some have deep meanings, while he just likes the designs of others."
They added: "The band's management don't seem to mind. His potential mother-in-law might, though."
It is thought that the singer's latest ink won't be his last, with The Sun claiming he hopes to joinDavid Beckham and Robbie Williams by getting a tattoo sleeve.
(Source: http://www.mtv.co.uk/news/one-direction/362651-one-direction-harry-styles-new-tattoo-james-bond)