One Direction & Danielle Peazer out celebrating Liam Payne's birthday at the Funky Buddha – Sugarscape
It may not be his 19th birthday for another few days, but last night Liam Payne was joined by girlfriend Danielle Peazer, and One Directionbandmates Harry Styles and Niall Horan for a night on the lash at London's Funky Buddha to celebrate it.
Here's Liam with a look of a man that says, "Yeah buddy, my girlfriend is BOOM TING."
Harry looking concerned. Why the face, Hazza? You're wearing one of your favourite heart T shirts, surely everything is tickedy-bo.
Oh hello Niall, what's that you've got on a heart T shirt too?
And look, you're also in high-tops. It's almost as if you're all in a boy band or something.
We'd like to think this was a Liam Payne "I've got both kidneys now" drunk face, but it's probably just an unfortunate pic.
Girl band Vida also showed up to join in the fun and do their bit to bring back the peace sign.
We're assuming that Louis Tomlinson and Zayn Malik opted to stay in and watch The X Factor with their rollers in and cucumbers over their eyes.
LINK: http://www.sugarscape.com/main-topics/celebrities/759428/one-direction-danielle-peazer-out-celebrate-liam-payne%E2%80%99s-birthday?page=0%2C1
Tags: 's, at, birthday, celebrating, danielle peazer, liam payne, One Direction, out, pics, sugarscape, the Funky Buddha
Search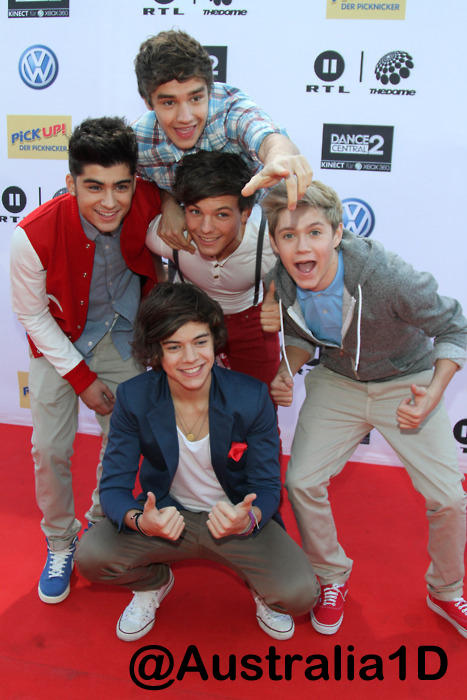 Error: Twitter did not respond. Please wait a few minutes and refresh this page.